Hey guys! I'm Kristie Barnett of
The Decorologist
. Today I'm sharing a project that required a major color makeover. When my client bought this home last year, it was too dark for her sunny personality. There's nothing like a whole lot of white to give a dated home an instant facelift. With a backdrop of white, even hints of color pop - like the turquoise and pink you will see throughout this space.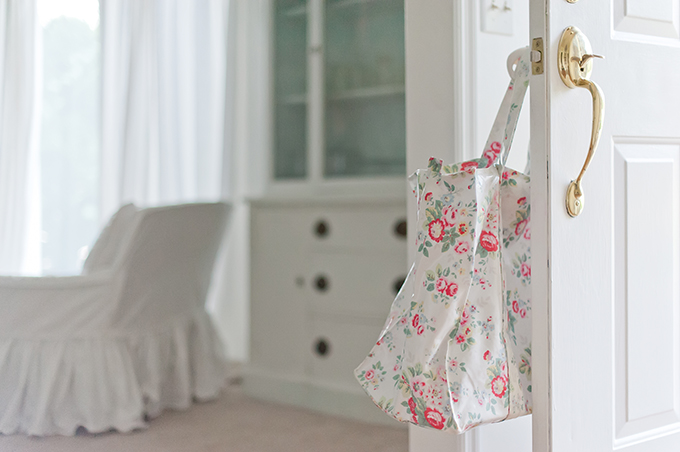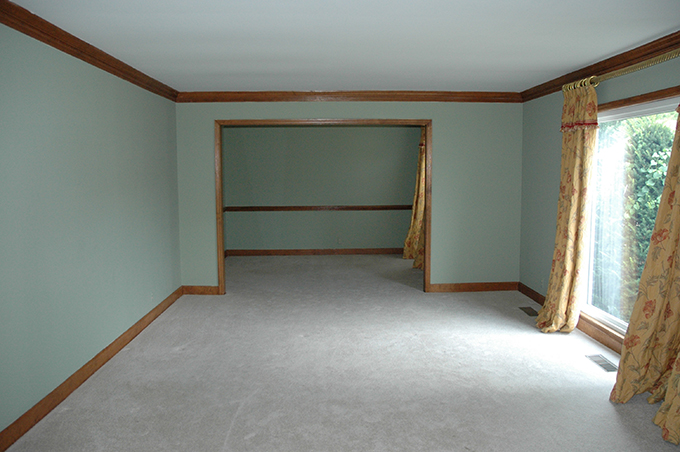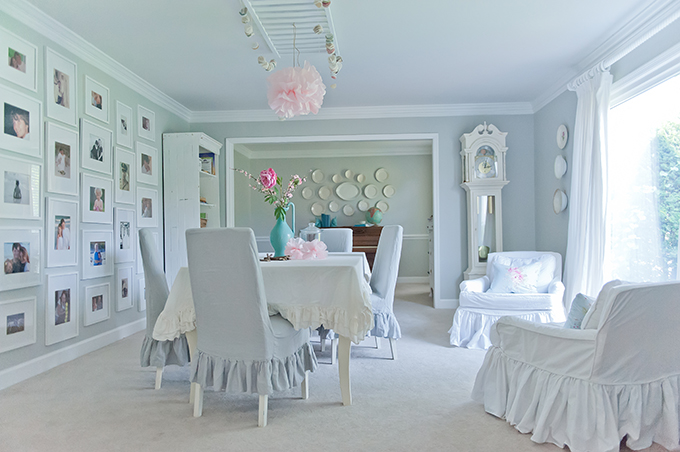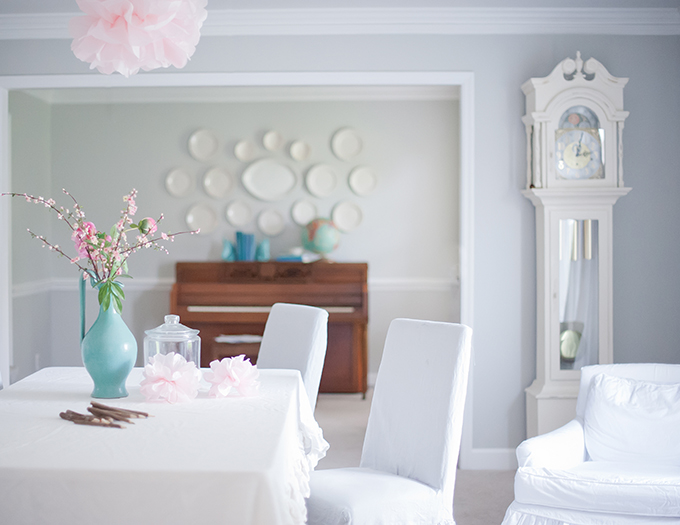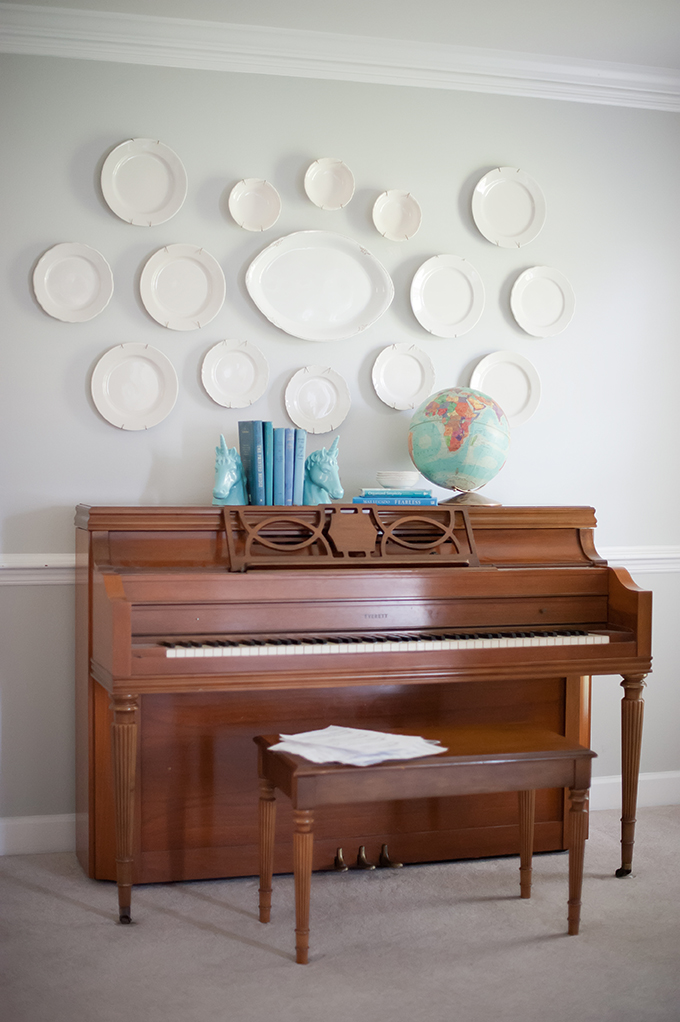 Again, the previous color palette was warm and fairly dark. It's difficult to imagine all the white furnishings in a space like this, isn't it?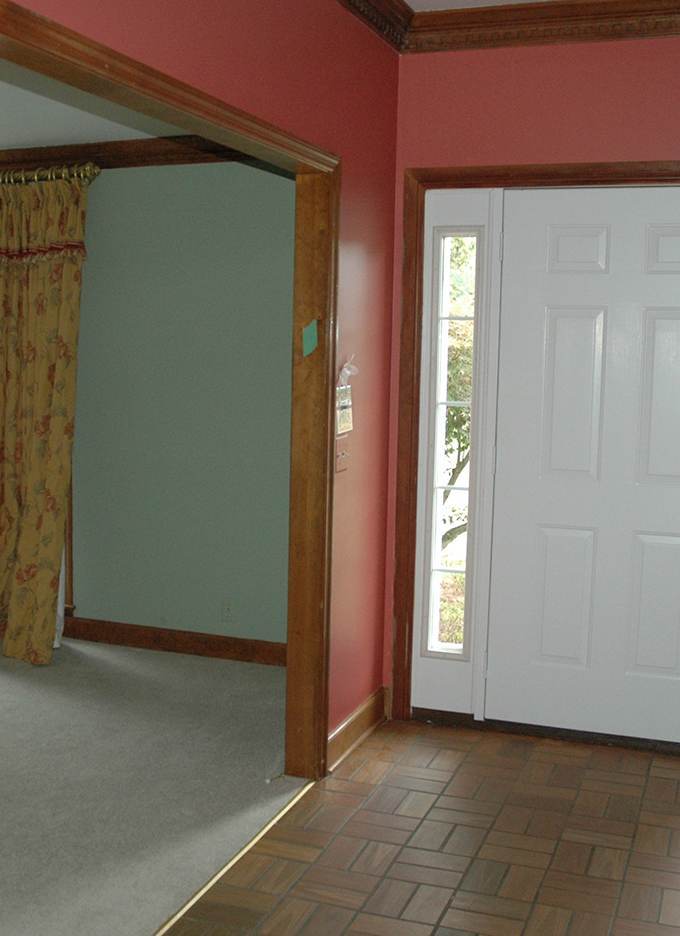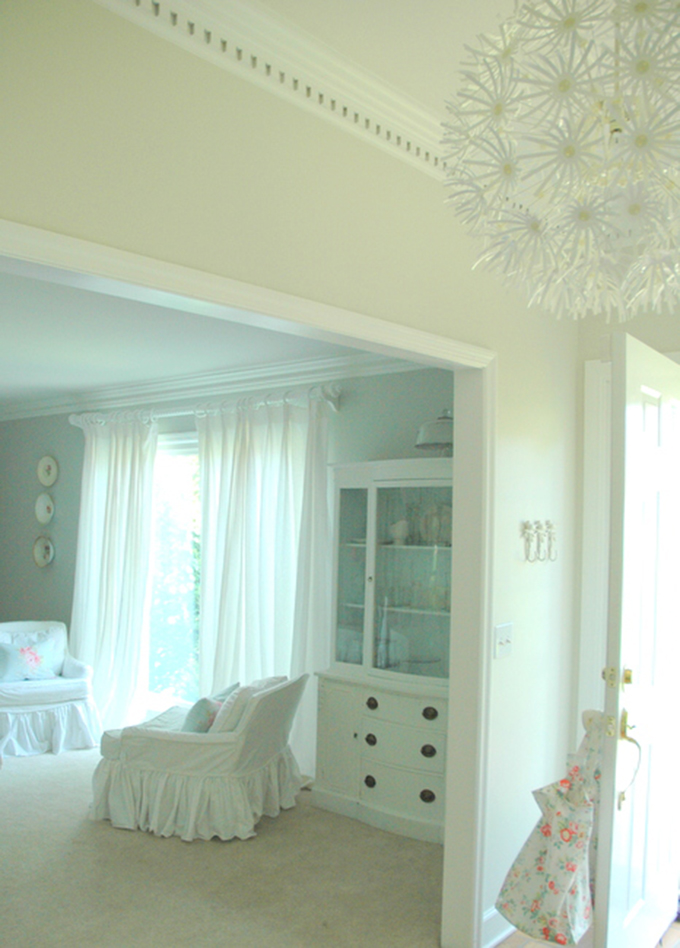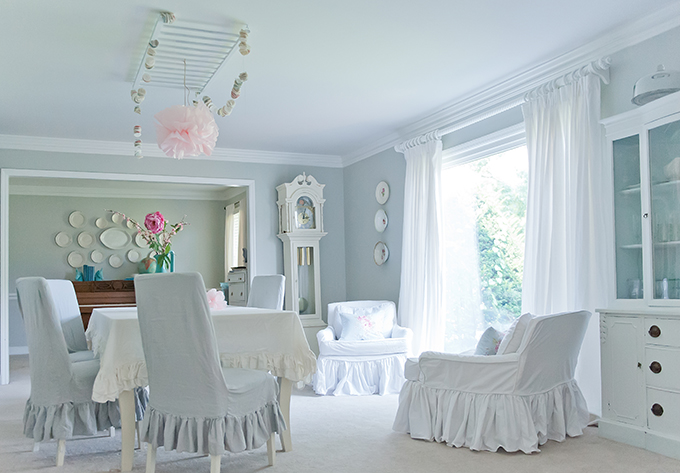 This is a "before" shot from the opposite side of the room. The oak trim dictated warmer colors, not the cooler palette my client was hoping for.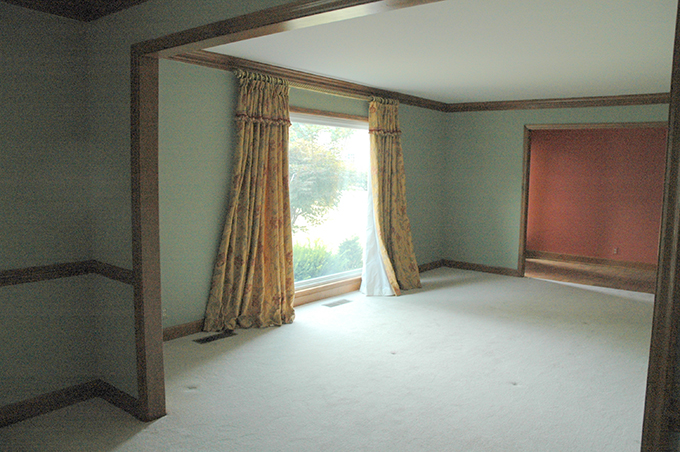 The bright, white trim makes a huge difference in the space. The oak trim pulled your eye and chopped up the room. With white trim and light gray walls, the entire room looks larger, more open, and quite heavenly! Christiana made all of the beautiful slipcovers in this house. Her specialty is ruffled tablecloths, which you can find in her Etsy Shop,
Ruffled Linens
.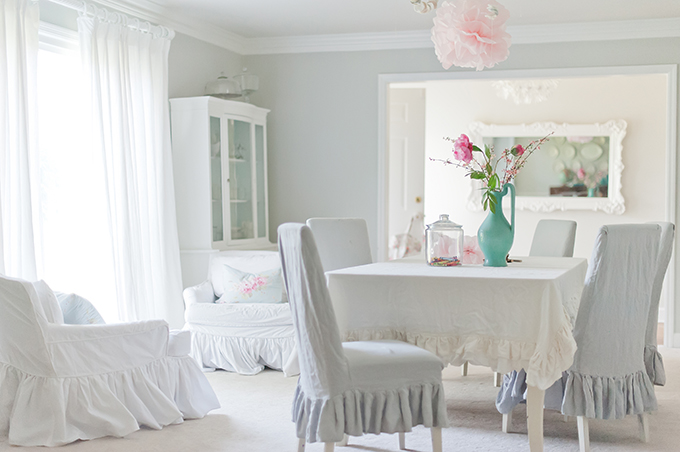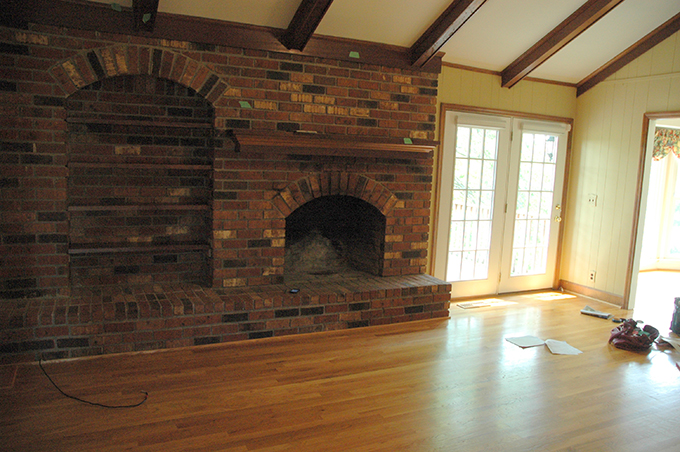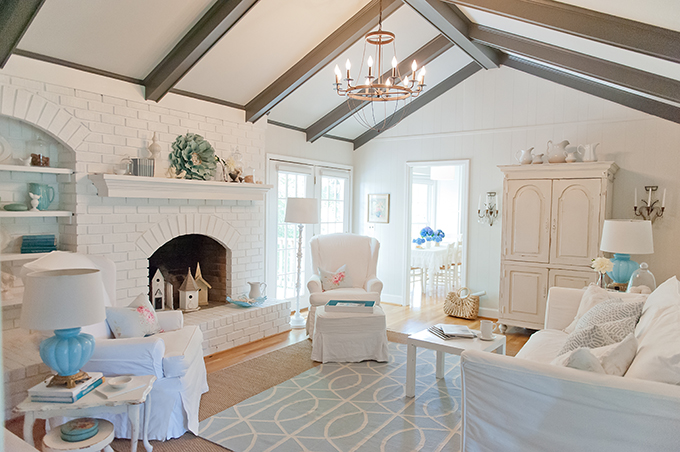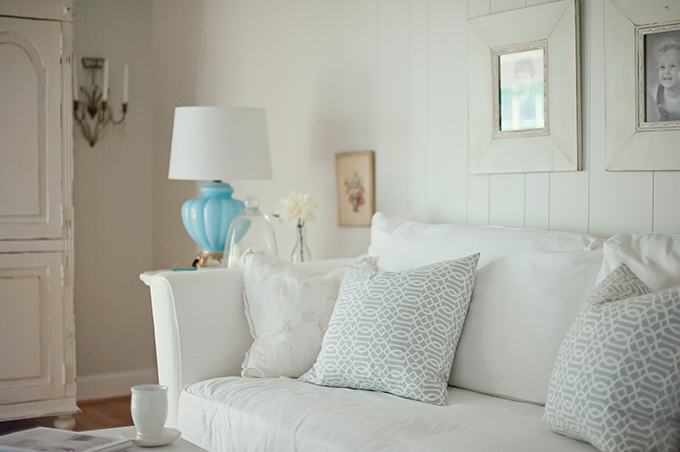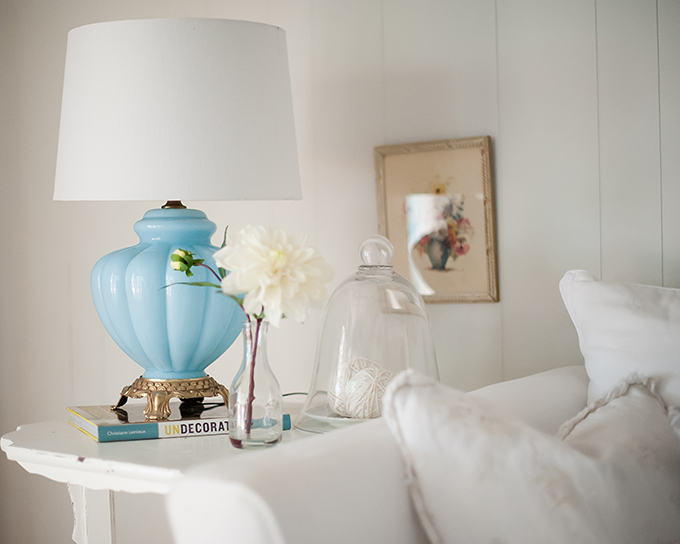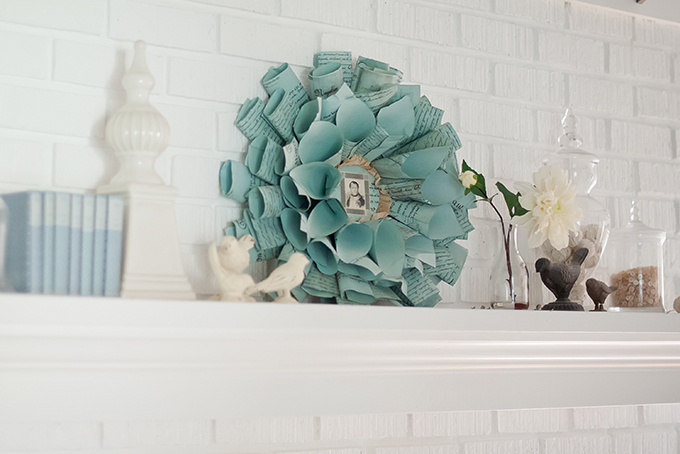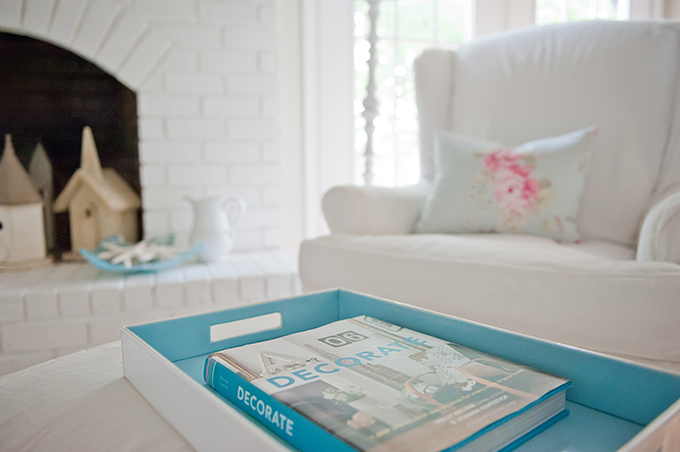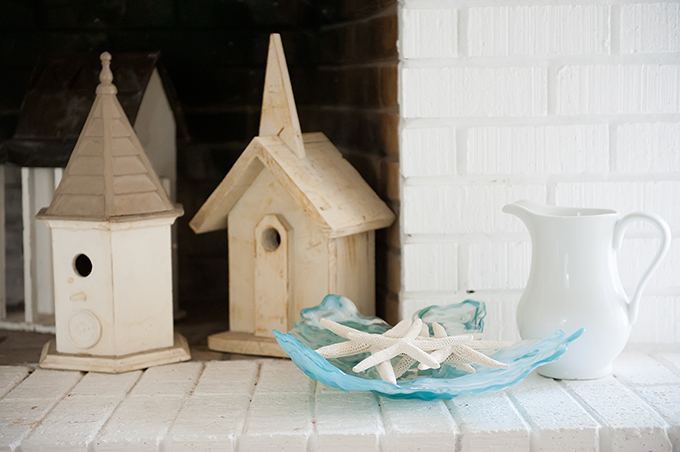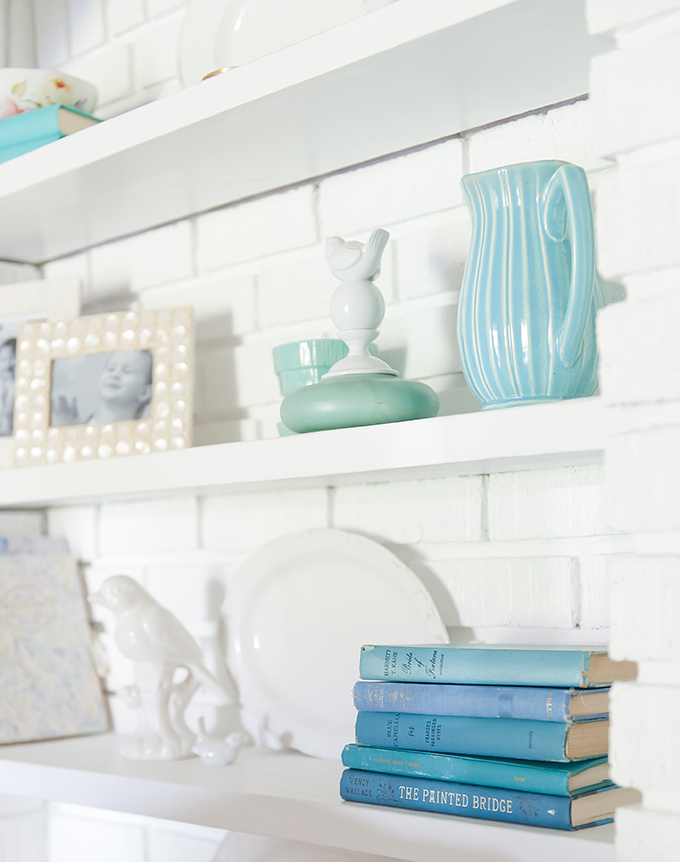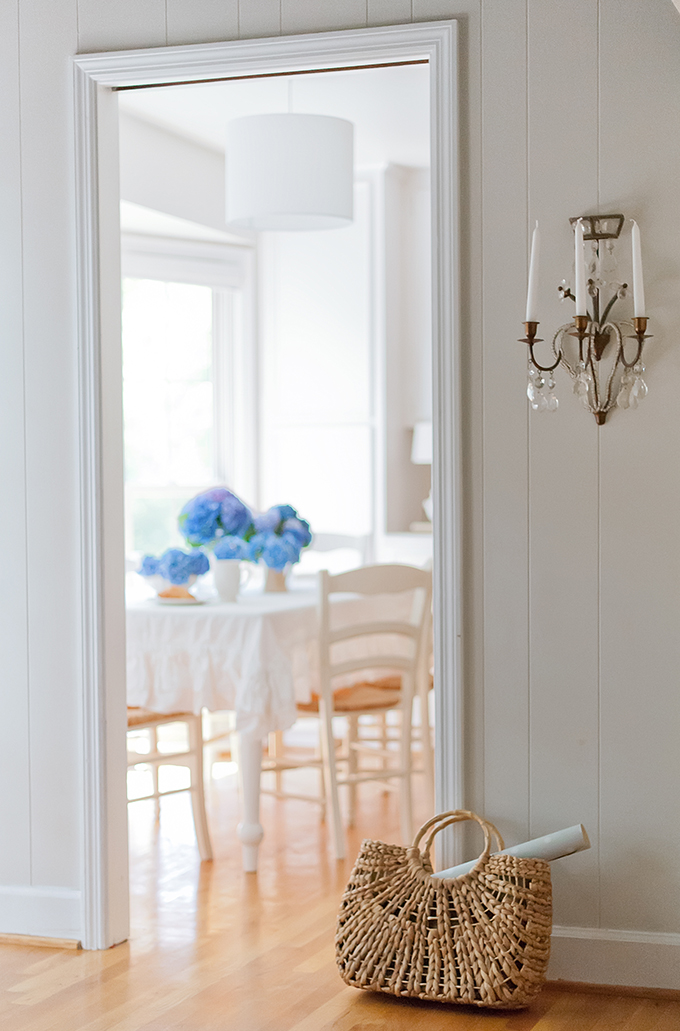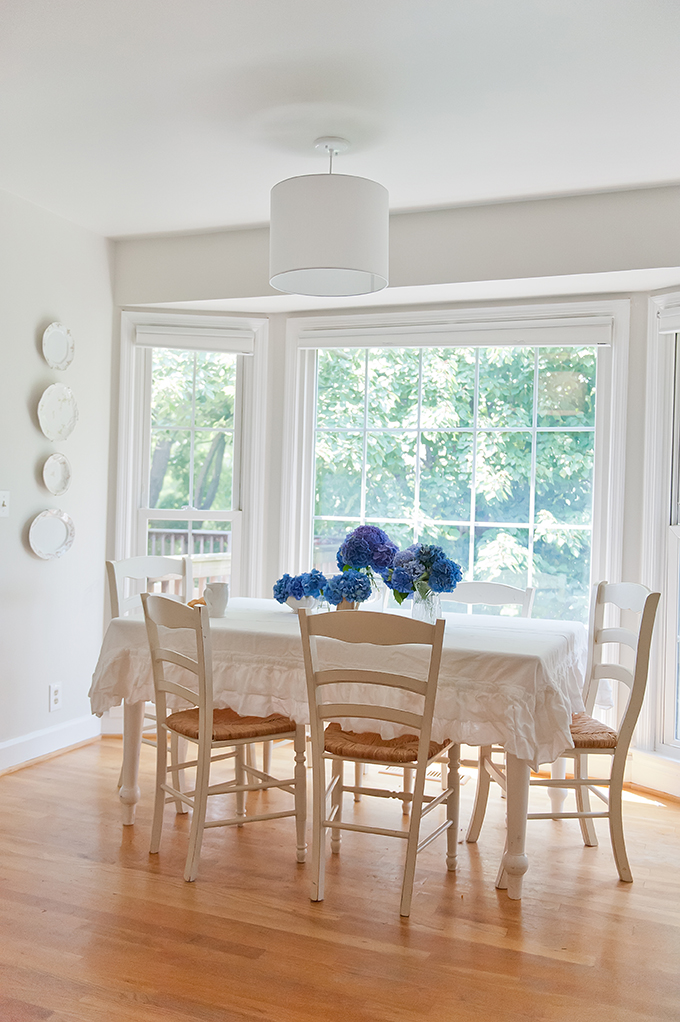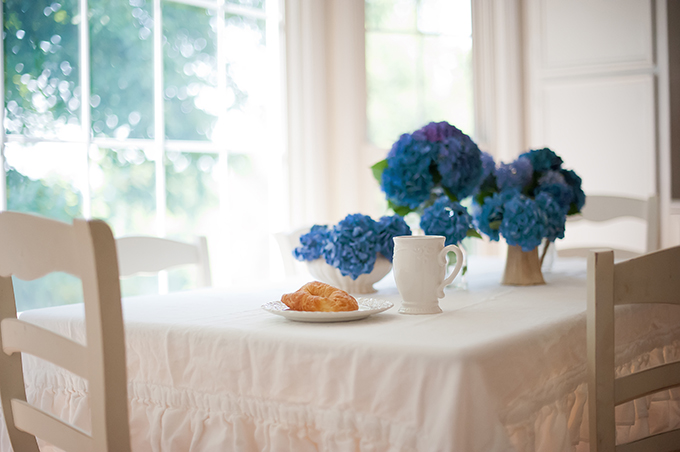 The Decorologist!